News release
For immediate release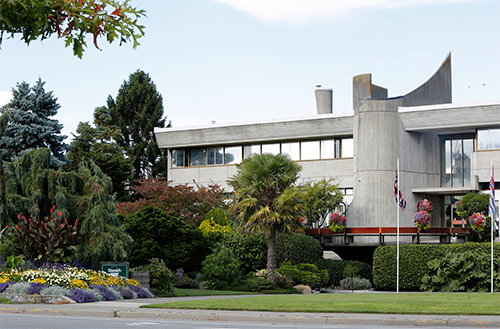 Saanich, BC – As of 11 p.m. Saturday, October 15, Dean Murdock has been elected as mayor and Colin Plant, Susan Brice, Zac de Vries, Judy Brownoff, Mena Westhaver, Nathalie Chambers, Karen Harper and Teale Phelps-Bondaroff were elected as councillors for a four-year term at the District of Saanich.
Two Office of School District 63 trustee candidates Joyce Vandall and Teri Vanwell were acclaimed September 16, 2022.
All voting locations, including mobile polls and mail ballots have been processed to determine the preliminary results.
Preliminary election results for Office of Mayor:
Dean Murdock – 13,631
Fred Haynes – 13,479
Preliminary election results for Office of Councillor:
Colin Plant – 16,324
Susan Brice – 15,355
Zac de Vries – 14,274
Judy Brownoff – 11,845
Mena Westhaver – 11,459
Nathalie Chambers – 10,633
Karen Harper – 10,436
Teale Phelps Bondaroff – 9,218
Rishi Sharma – 9,207
Basil Langevin – 8,418
Trevor Barry – 7,332
Jordan MacDougall – 6,838
Mark Neufeld – 6,710
Kathleen Burton – 6,688
Jordan Reichert – 6,400
Gregory Matte – 6,160
Mark Leiren-Young - 5,091
Sasha Izard – 4,959
Bianca Chu – 4,494
Vernon Lord – 3,822
Art Pollard – 3,329
Leslie Miller-Brooks – 2,288
"On behalf of the District of Saanich, congratulations to our newly elected officials and thank you to all of the candidates," said Chief Election Officer Angila Bains. "I'm grateful to all Saanich residents who took the time to vote. Local government has the most impact on your daily lives and voting is the most direct way for you to influence local government. Thank you for making your voice heard!"
Saanich included an informal poll on the ballot to provide guidance to Council to appoint four of its members as directors of the Capital Regional District (CRD). Not all candidates put their name forward to be appointed a CRD director. The following are the preliminary results:
Susan Brice – 12,017
Colin Plant – 11,839
Zac de Vries – 9,203
Judy Brownoff – 8,266
Quick facts
Mayor and Councillors will be sworn in at the inaugural Council meeting at 7 p.m. Monday, November 7, 2022.
A total of 27,975 votes were cast representing 31.22 per cent of Saanich's eligible voters.
Rules and procedures for local government elections are set out in the Local Government Act and the Local Elections Campaign Financing Act.
Learn more
The declaration of official election results will be available by October 19 at 4 p.m. For more information, please visit: saanich.ca/elections.
-30-
Media contacts:
Angila Bains
Chief Election Officer
Manager, Legislative Services/Municipal Clerk
250-475-5494 ext. 3500
angila.bains@saanich.ca
Megan Catalano
Communications Manager
250-475-7639
megan.catalano@saanich.ca