Main Floor Gallery
Janie Lucas, Spring Breeze
Second Floor Gallery & Administration
Monique Duguay, A Perfect Moment
About the Artists and Exhibitions
African Arts & Cultural Community Contributor Society (AACCCS)
* Unfortunately, due to some circumstances outside of their control, their display at Saanich Municipal Hall had to be cancelled. Find out more about their upcoming events by visiting their website.
The mission of the AACCCS is to advance awareness and understanding of the richness and diversity of African culture and traditions through the promotion of a broad range of cultural, educational and artistic activities, events and programs.
Celebrating Black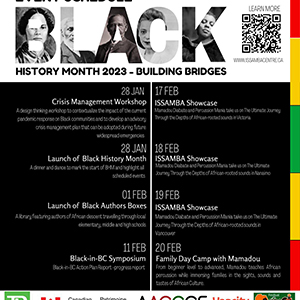 History Month in February, the AACCCS is hosting a number of programs and events for Black History Month.
Website
Facebook
Instagram
Twitter

Janie Lucas
Janie resides in Brentwood Bay, BC. She enjoys painting, sketching & Plein Air around Vancouver Island. She takes particular interest in documenting her travels with her husband, Del, through painting & sketching subject matter they encounter during their explorations. Her husband's photography is unending source of reference material.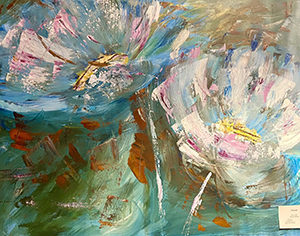 She feels her art allows an outlet of creative expression while offering a connection with our fantastic world filled with wonder & beauty that surrounds us everyday.
Instagram
Facebook
Monique Duguay

Colour, texture, shapes, and a lifelong passion for nature and animals come into play in all I do. But it's the bright, vibrant colour that is the energy that
defines my work.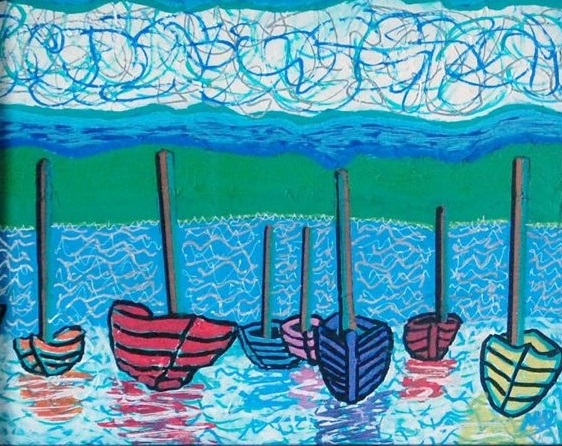 I use a
wide variety of tools and accessories on my canvasses – brushes, scrapers, palette knives, rollers, sponges, sandpaper, origami paper, scratching, and scraping.
I find it immensely satisfying and enjoyable to free myself from the confines of structure and theory – to let my heart and soul burst forth, freeing the child within to play, dance, and soar.
Email