Main Floor Gallery & Window
Laurel Rossnagel, Experiencing South Vancouver Island
Second Floor Gallery & Administration
Shannon Holms, B.C.'s Healthcare Heroes
About the Artists
Laurel Rossnagel
Since moving to Victoria from Saskatoon, we have enjoyed getting to know the beauty and character of the South Island.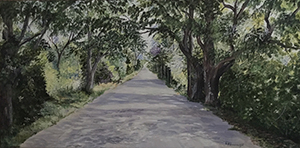 Experiencing the diversity of the rural, ocean, and city landscapes has been very enjoyable and rewarding. It is a chance to challenge myself and try new techniques while sharing these beautiful places with the public.
Website
Shannon Holms
As the former Patient and Engagement Director with the Ministry of Health, I am engaging the healthcare community and British Columbians through art. As a working artist in Victoria, I have painted 20 portraits of healthcare workers in British Columbia as a tribute to those frontline workers who are making great sacrifices to help patients with COVID19, or are impacted by COVID19. My project is called "B.C. Healthcare Heroes" and I have offered free copies of these portraits to the people sending me photos.
I have received photos from workers on Vancouver Island, some in Vancouver, and many photos from Abbotsford which has seen most cases of COVID19 in British Columbia.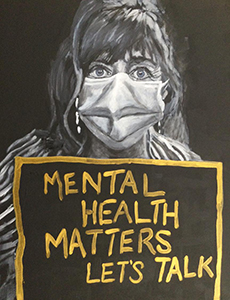 This project will not only celebrate the efforts of the healthcare workers but also provide historical information during this pandemic. In addition to the painted portraits, I have interviewed each of the people in the portraits, so they can tell us about their experiences.

It has been a real privilege to paint each of these heroes and hear their stories.
Website
Instagram
Facebook: B.C.'s Healthcare Heroes