Art of Gratitude
An inter-generational exhibit of art and poetry sharing personal expressions of gratitude with the community. We invite you to come enjoy the show, and add your expressions of gratitude through a hands-on activity in the gallery.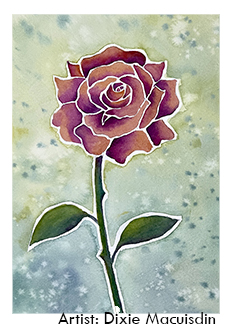 Being grateful and expressing gratitude can help people feel more positive and grounded, improve their health, deal with challenges, and build stronger relationships. People can feel grateful for people, places, experiences and things — from their past, their present, or their vision for the future. ("Giving thanks can make you happier," Harvard Health)
For inquiries related to the exhibition, please contact Brenda Weatherston at brenda.weatherston@saanich.ca 250 475-5557.