Colton Hash
Urban Watersheds
August 24 to September 17, 2023

Exhibit Events:
Opening Reception: August 24 from 5:30-7:30pm
Artist Talk and Walk – September 9, 3:00 to 5:00 p.m.
An artist talk and walking tour of nearby sustainable water systems will take place starting in the Cedar Hill Gallery.
Urban Watersheds is an exhibition of interactive digital artworks that visualize landscape relationships within cities. Through data visualization and simulation-based artworks, viewers can experiment and explore how urbanization shapes ecological change. Urban Watersheds fosters space to consider how our communities relate to local waterways and regional ecosystems amidst climate change.
The interactive artworks included in this exhibition feature generative visualizations, dynamic soundscapes and custom computer hardware. These experimental projects were developed with funding from Engage with Nature-Based Solutions, BC Arts Council and Canada Council for the Arts. Urban Watersheds is an exploration of how interactive technology and visual art can inspire deeper understanding about large-scale relationships between ecosystems and human communities.
About the Artist:
Colton Hash is a digital artist and educator who resides on Songhees, Malahat and Sc'ianew territory in Langford.Through a unique coding process,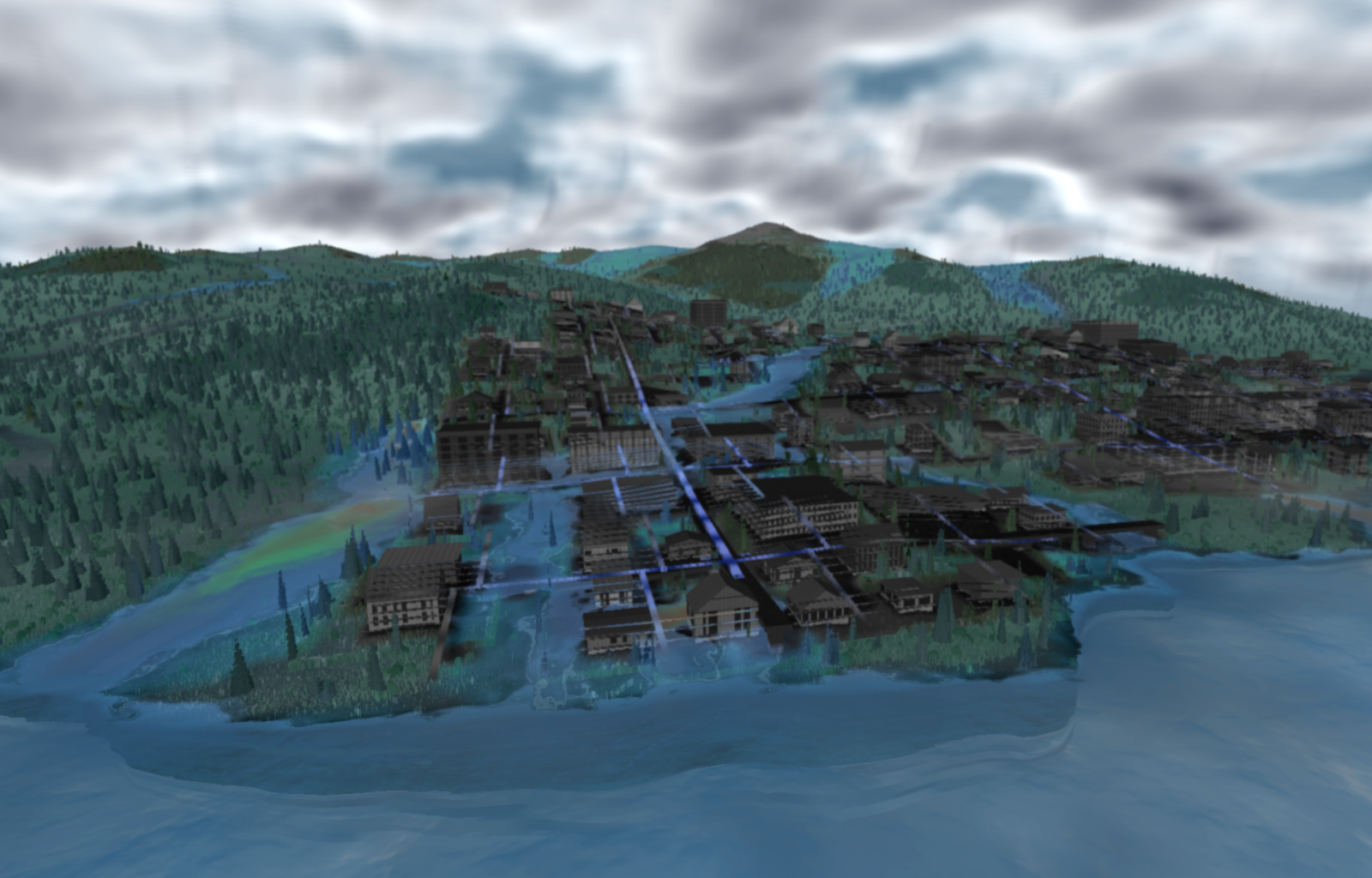 Hash creates impactful digital installations that foster nuanced thinking about ecological systems. Hash was awarded the 2019 Witness Legacy Award for Social Purpose and Responsibility Through Art and received his MFA in Visual Arts from the University of Victoria.
Website
Instagram
Accessibility: Accessible washrooms, Wheelchair access, Designated handyDART loading zone and disabled parking stalls.
For inquiries related to exhibitions, please contact Brenda Weatherston at brenda.weatherston@saanich.ca 250 475-5557.