News item
Saanich, BC – The District of Saanich will be completing work requiring the complete closure of Shelbourne Street, between Donnelly Avenue and Pear Street, beginning on June 12, 2023, as part of ongoing improvements relating to the Shelbourne Street Improvements Project.
This work includes complete replacement of the water, sewer, and storm drain systems through this corridor, as well as road, sidewalk, and landscape improvements.
The closures will be in effect 24 hrs/day, 7 days a week, and are expected to last up to four weeks.
Cars will have access to businesses in the affected area, and pedestrians and cyclists will have full access throughout the closure. Busses will be detoured, and emergency services have been notified of the closure.
Closure area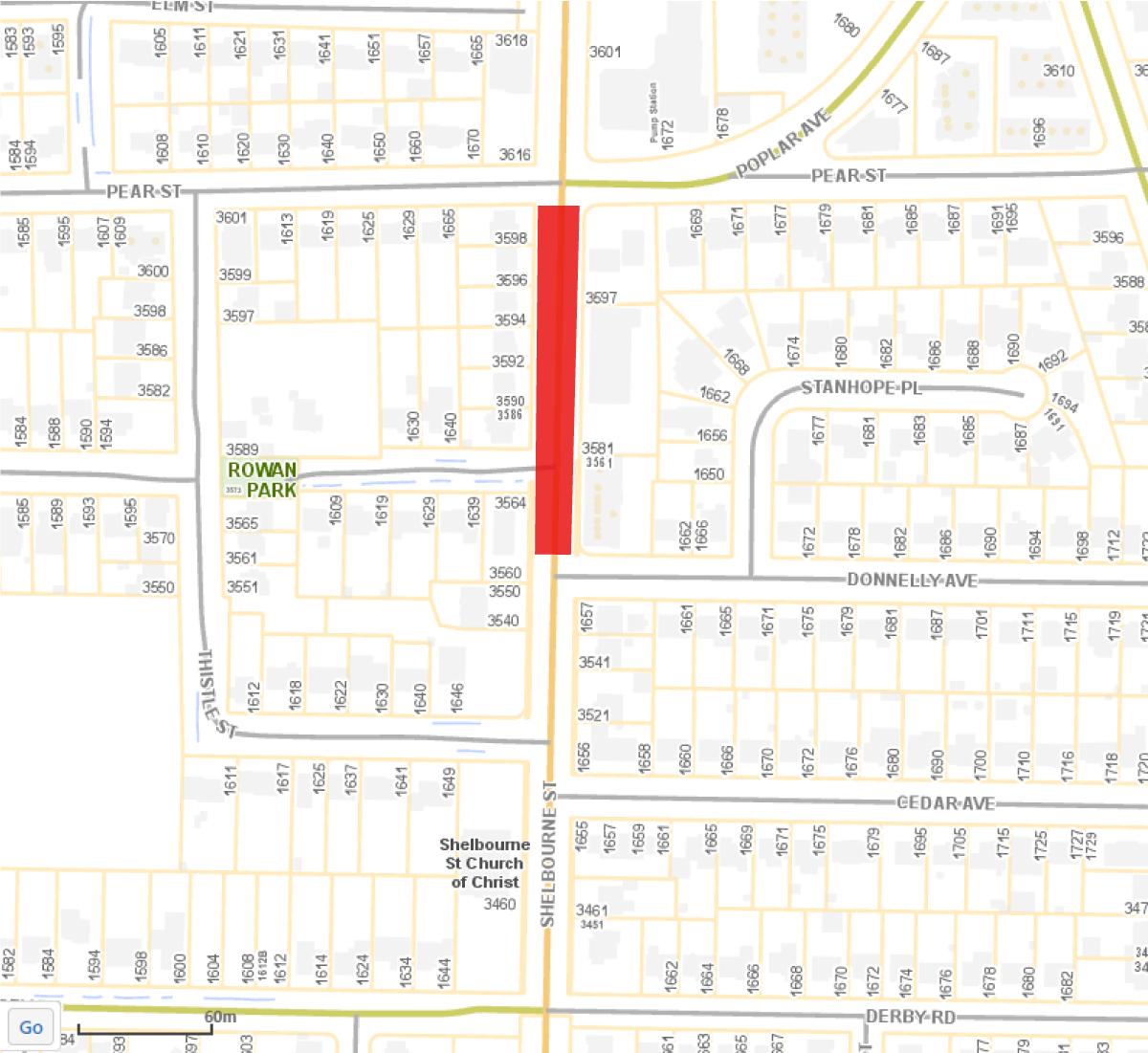 More information
Additional information on this work, and the entire Shelbourne Street Improvements Project, can be found at saanich.ca/shelbourne.
Thank you in advance for your patience and understanding.
Media contact:
Saanich Communications
media@saanich.ca
250-475-7638