News release
For immediate release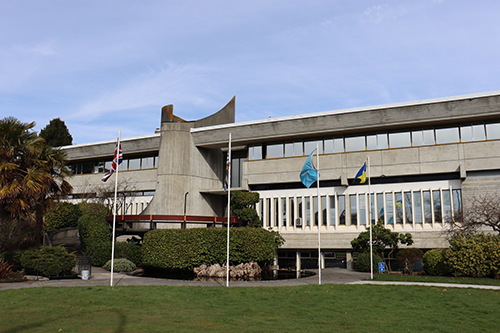 Saanich, BC – The District of Saanich has been selected as one of BC's Top Employers for 2023. This recognition confirms Saanich is an employer of choice, where talented and passionate individuals want to work and build their career.
With more than 1,400 employees working in over 300 types of positions across 11 locations in Saanich, the District is invested in being a people-first organization.
Saanich offers a broad variety of fulfilling roles in a dynamic and progressive organization. Staff directly serve the community and contribute to progressive strategies and initiatives. Saanich offers rewarding employment conditions including generous benefits, flexible work options, learning and career growth opportunities. Saanich also promotes an inclusive and respectful workplace and strives to continuously improve the employee experience.
"Collaboration is important to our organizational culture and this recognition is a testament to the amazing people who work for the District and the workplace environment they have been able to foster," said Chief Administrative Officer Brent Reems. "We also value continuous improvement and as part of receiving this award, reaffirm our commitment to building a healthy, dynamic and safe workplace that provides the foundation for delivering services that meet the needs of our community, residents and Mayor and Council."
Saanich is committed to promoting employee engagement and satisfaction as a way to support its employees as they, in turn, support the District and deliver excellent services.
Learn More:
Visit our careers page to learn more about the benefits and culture of Saanich, tips for applying on roles with the District and to read about current opportunities.
- 30 -
Media contact:
Megan Catalano
Communications Manager
Megan.catalano@saanich.ca
250-475-7639