News release
For immediate release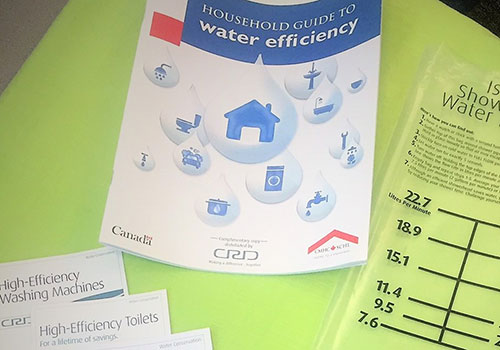 The District of Saanich is once again partnering with the Capital Regional District (CRD) as part of Fix-a-leak Week!
Fix-a-leak Week March 20 - 26, 2023 is a fantastic time to look for and repair leaks inside and outside your home!
The average household's leaks can account for nearly 10,000 gallons of water wasted every year. Common types of leaks found in the home often include toilet flappers, dripping faucets, and other leaking valves. These types of leaks are often easy to fix, requiring only a few tools and hardware that can pay for themselves in water savings.
To save drinking water and to lower your home's yearly water bill, repair any leaky fixtures and check your toilet at least once a year for undetected leaks.
Visit the CRD leak detection website and take the 10-minute challenge to learn the ways to track down leaks!
Pick up a FREE leak detection kit March 20 - 26:
Monday to Friday from 8:30 a.m. to 4:30 p.m.
Saanich Engineering Building
Monday to Friday from 8:30 a.m. to 4:30 p.m.