News item
Upcoming closure of Burnside Road West for road improvements
The District of Saanich will start an asphalt repaving project on Burnside Road West from Charlton Road to 1950 Burnside Road West this week.
Due to the nature of the work and the existing road conditions, Burnside Road West will be closed to through traffic for the duration of the project starting July 7. Construction will take approximately two months.
Project work includes:
regrading and repaving the road;
adding a paved shoulder to both travel lanes;
replacing a roadside barrier; and
adding additional signage.
Construction phasing
Construction will be split into phases so the intersection of Prospect Lake Road and Burnside Road West will remain accessible throughout the majority of the project. Detour routes will be available via Watkiss Way.
Traffic delays in the area are expected throughout the duration of the project; please plan your route accordingly.
Learn more about the project at saanich.ca/projects
Media contact:
Graeme Galloway,
Engineering Tech IV
Engineering Department
250-475-5494 ext 3473
Phase 1 map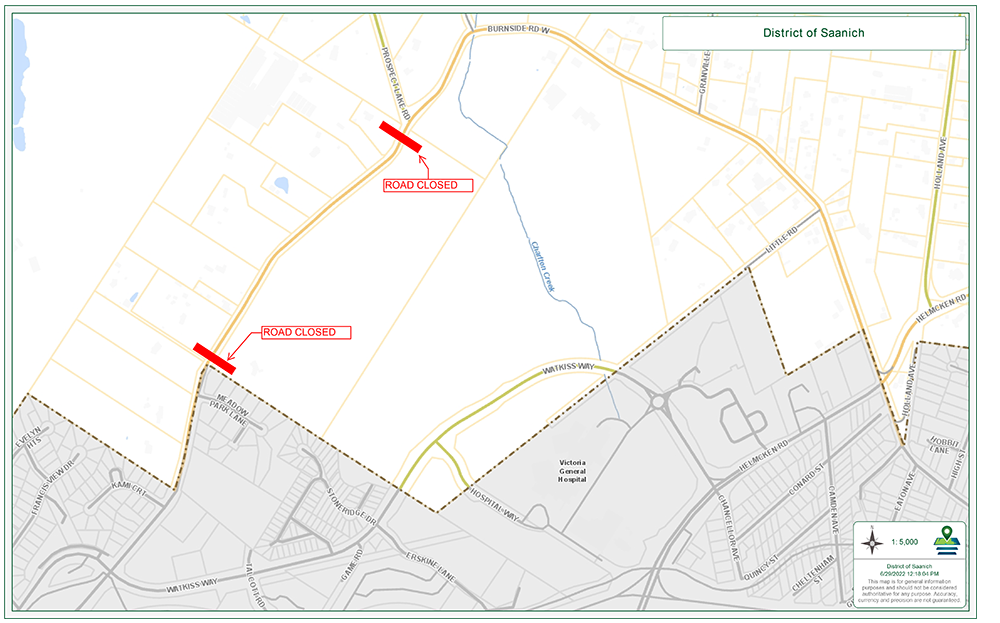 Phase 2 map