News release
For immediate release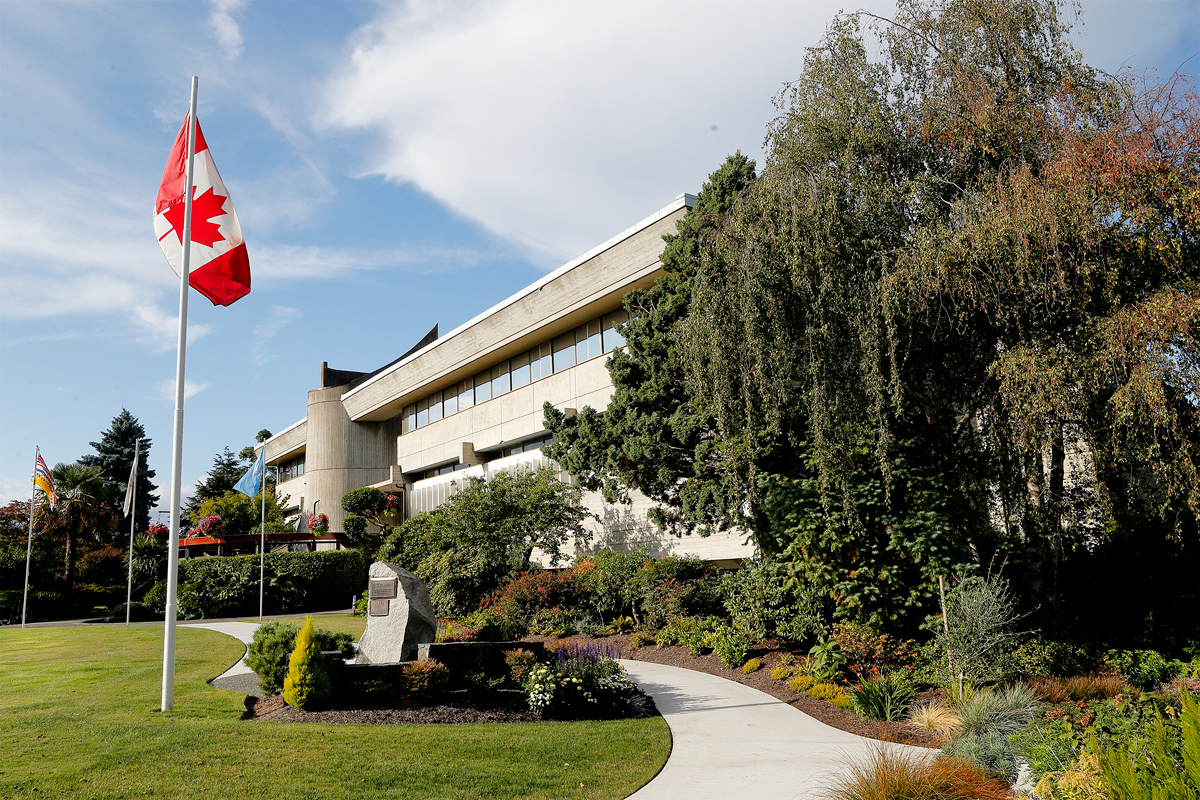 Saanich, BC – On Saturday, October 15, Saanich residents will cast their votes to elect one mayor, eight councillors and nine School District 61 trustees in the general local and school board elections. Two School District 63 trustees were elected by acclamation.
"The decisions made by municipal elected officials significantly affect our residents and their daily lives," said Chief Election Officer Angila Bains. "In the 2018 election, 37 percent of eligible voters determined the results in Saanich and for this election, I am going to issue a challenge to all electors in Saanich to increase our voter turnout. It's important for our residents to engage in democracy and vote. In addition to our polling stations, Saanich is providing a new option of voting by mail for all eligible electors. It's never been easier for Saanich residents to have their voice heard."
General local elections are the most direct way for residents to influence their local government and school district by determining the individuals who then make decisions and govern on their behalf. Local government is responsible to build and maintain dependable core services like active transportation networks, parks, recreation facilities, wastewater, and fire protection among many others.
Three advance voting days (October 5, 11 and 12) allow more flexibility to voters and their schedules. On October 15, there will be 17 polling stations to make voting as accessible and efficient as possible. Mobile voting is available to accommodate residents in assisted living facilities.
New this year: Vote by mail
For 2022, Saanich expanded opportunities for mail ballot voting to all eligible voters. Mail ballot applications are now being accepted from any qualified elector in Saanich.
To receive a mail ballot, complete a Mail Ballot Application Form and submit by 4 p.m. Thursday, October 13, 2022 by:
email to elections@saanich.ca;
mail or hand delivery to the Legislative Services Division, District of Saanich, 2nd Floor, 770 Vernon Avenue, Victoria, BC V8X 2W7; or
fax to 250-475-5429.
To be counted, your ballot must be received by 8 p.m. on Saturday, October 15, 2022. Once you have registered to vote by mail ballot, you cannot vote at the regular or advance polls.
Candidate profile guide
Saanich has compiled a candidate profile guide to help voters learn about candidates. All candidates for mayor and councillor positions were given the opportunity to submit a brief profile, photo and contact information to introduce themselves and their platforms to the electors.
Learn more
Election details and Saanich's candidate profile guide are available at saanich.ca/elections.
Residents are encouraged to contact Saanich if they have any questions about how to register, vote or access the candidate profile guide. Contact Legislative Services staff at 250-475-5501 or elections@saanich.ca.
-30-
Media contacts:
Angila Bains
Chief Election Officer
Manager, Legislative Services/Municipal Clerk
250-475-5494 ext. 3500
angila.bains@saanich.ca
Megan Catalano
Communications Manager
250-475-7639
megan.catalano@saanich.ca
BACKGROUNDER
Advance voting opportunities
Wednesday, October 5
Tuesday, October 11
Wednesday, October 12
General voting day - Saturday, October 15, 2022 - 8 a.m. to 8 p.m.
Contact:
Legislative Services
250-475-1775
elections@saanich.ca