News release
For immediate release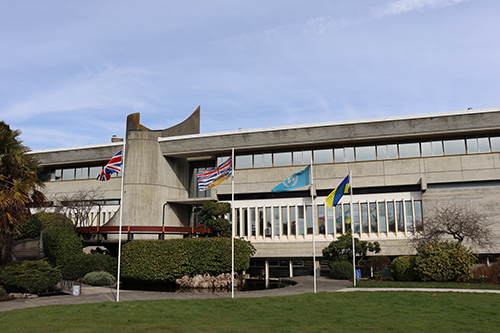 Saanich, BC – The District of Saanich, the Saanich Police Board and Canadian Union of Public Employees (CUPE) Local 2011 have reached agreement on a three-year collective agreement for the period of January 1, 2022 to December 31, 2024.
"I'm pleased that we were able to reach an agreement that is mutually beneficial and fair and allows the District of Saanich to continue providing high quality services to residents," said Saanich CAO Brent Reems. "Thank you to the bargaining teams for months of hard work, dedication and respectful negotiations that have resulted in an agreement that balances the needs of our employees with the District's commitment to providing excellent and sustainable public services."
In addition to improvements in benefits and premiums, financial terms of the new agreement include wage increases of .25 cents per hour plus 3.25 per cent (3 ¼%) in the first year (retroactive for 2022), 4 per cent (4%) in the second year and 3.5 per cent (3 ½%) in the third year.
CUPE Local 2011 represents approximately 1,200 members employed at Saanich.
- 30 -
Media contacts:
Megan Catalano
Communications Manager
District of Saanich
megan.catalano@saanich.ca
250-475-7639
Ryan Graham
President
Canadian Union of Public Employees Local 2011
president@cupe2011.ca
250-727-2215