New bridge and trail open in Mount Douglas Park

Today was the official opening of the new bridge and trail in Mount Douglas Park.
Saanich Parks and Storm and Wastewater staff, together with the Friends of Mount Douglas Park Society with a grant from the Pacific Salmon Foundation, carried out creek restoration, installed the bridge and created new access trails over the summer. The bridge allows park visitors to cross and get close to Douglas Creek without damaging the sensitive ecosystems of the creek bed.
This project also included the creation of a new trail from the Douglas Trail to the Churchill Trail along with the creation of a gathering area for creek restoration/salmon rehabilitation events and enhancements to the creek. The new trail, known for now as the Bridge Trail, creates a beautiful loop on both sides of the creek through this relatively flat part of the park.
Prior to the bridge and creek work, Saanich Parks staff did a tree assessment for hazards, removed any dangerous trees, salvaged native plants where possible and will plant the area with native trees and shrubs in the fall.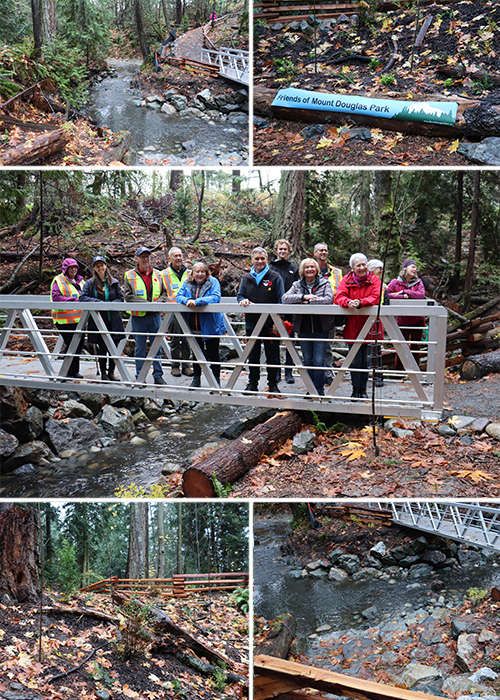 Bridge location