Notice something new about road markings in certain areas of Saanich? We're changing things up a bit.
The Saanich Engineering Department has recently installed new highly retro-reflective and durable road markings at three pilot locations in Saanich:
McKenzie Avenue - between Long Gun Place and Braefoot Road
McKenzie Avenue - between Quadra Street and Saanich Road
Wilkinson Road - between Greenlea Drive and West Saanich Road
What are inlaid thermoplastic road markings?
It's all about the groove and thermoplastic. Engineering staff milled a shallow groove into the pavement surface. Equipment then lays molten thermoplastic into this groove, resulting in increased durability against traffic and snow plow wear.
Inlaid thermoplastic road markings provide high visibility and lasting durability with a life expectancy of seven years or more, well over the average one year lifespan of traditional marking methods. These new markings will also significantly reduce our maintenance expenditures
In addition to inlaid markings, recessed reflectors were also installed at all three locations. These new methods of road marking will greatly enhance our community road safety through superior durability and visibility.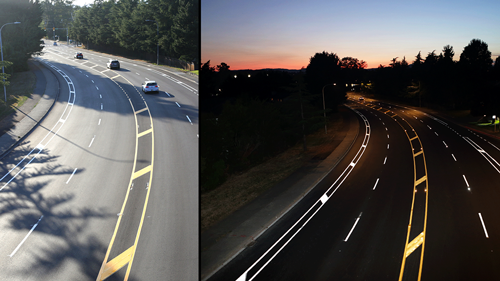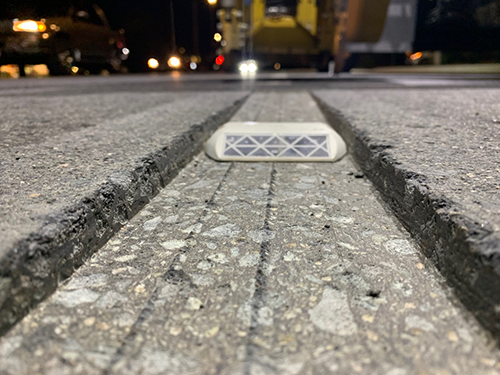 Contact:
Troy McKay
Manager of Transportation & Development Services
Engineering Department
Transportation & Development Division
250-475-5574
Troy.McKay@saanich.ca
Gord Smith
Manager, Street Operations
Engineering Department
Public Works Division
250-475-7655
Gord.Smith@saanich.ca