Mayor and Council extend an invitation to attend the District of Saanich's annual Remembrance Day Ceremony at the Saanich Cenotaph.
Friday, November 11, 2022
10:45 am - 12:30 pm
Saanich Municipal Hall
770 Vernon Avenue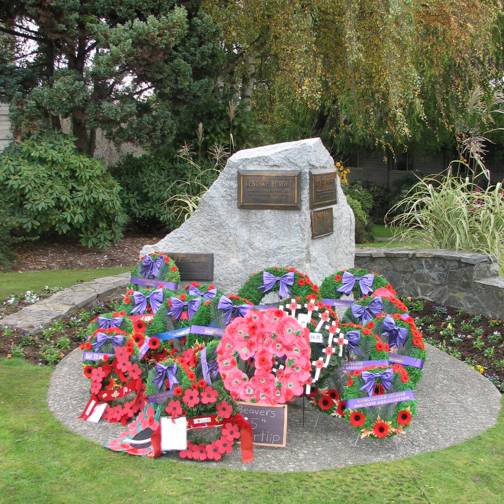 Every year on November 11 Canadians pause in a silent moment of remembrance for the men and women who have served, and continue to serve, our country during times of war, conflict and peace. More than 1,500,000 Canadians have served our country in this way, and more than 100,000 have died. They died for us, for their homes and families and friends, for a collection of traditions they cherished and a future they believed in; they died for Canada. They gave their lives and their futures so that we may live in peace.
Groups that would like to lay a wreath please contact Saanich Community Services.
Volunteer with Saanich Parks, Recreation & Community Services