The Gordon Head Recreation Centre officially opened in 1971 by then Mayor Hugh Curtis and was the first multi-purpose community recreation facility constructed in Saanich. The 20,000 sq ft facility housed a 6 lane 25 m swimming pool and dressing rooms, a glassed viewing area, a hall with stage, and miscellaneous offices and rooms.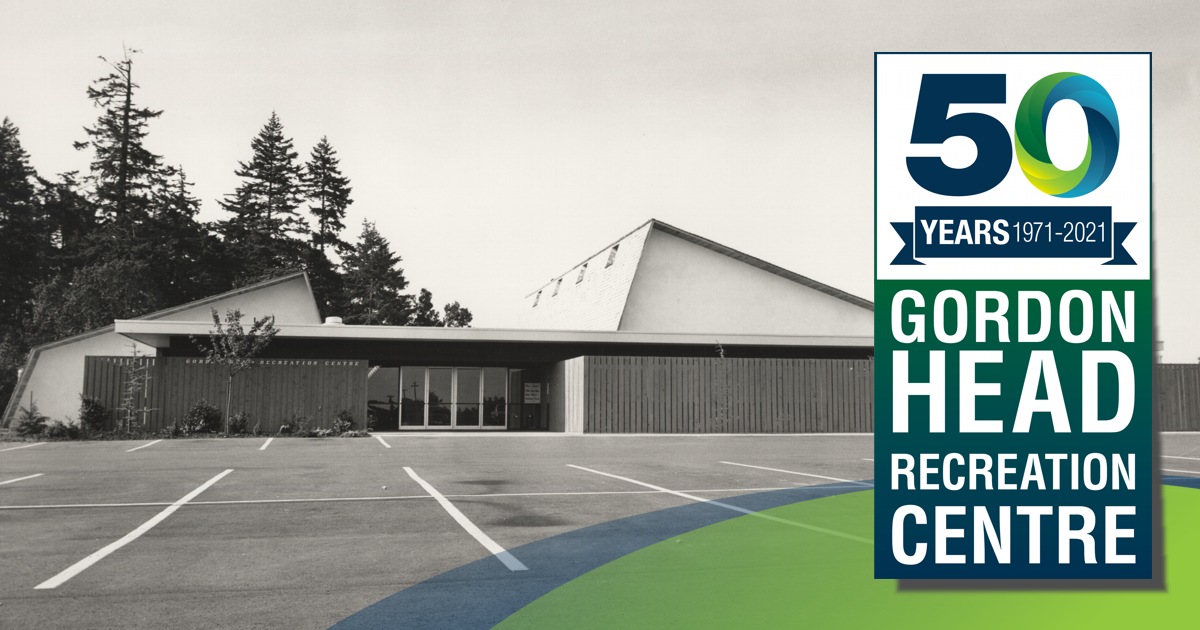 Photo Credit: Saanich Archives (GHRC pool, 1970's)
The centre was the third facility to be built in Saanich under the 1967 Indoor Recreation bylaw, after G. R. Pearkes Arena and the Saanich Senior Citizens Activity Centre at Hampton Park (now known as the Les Passmore Seniors Centre). Now, two renovations and 50 years later, Gordon Head Recreation Centre has added preschool space, a dance studio, a weight room, family change rooms and leisure pools, a teen centre and multipurpose programming and rental spaces. In 1995 the Lambrick Skate Park was constructed adjacent to the centre, acting as an outdoor extension of the facility. Programming expanded with the addition of an Annex, use of the Bert Richman building, and shared use at Gordon Head Middle School. The reach of Gordon Head programming is well beyond the walls and has had a continued wonderful impact on the neighbourhood as a community meeting space, welcoming all patrons to maintain their physical, mental and social health.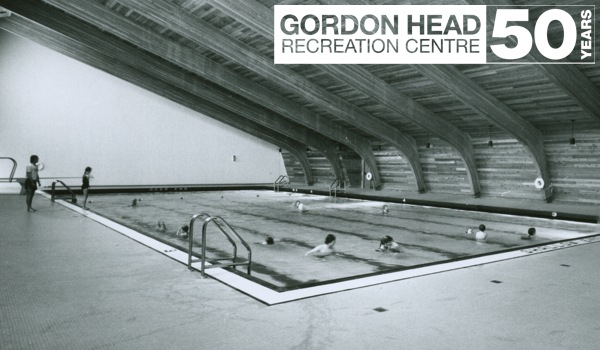 Photo Credit: Saanich Archives (GHRC pool, 1970's)
Many patrons of all ages often say Gordon Head is where they learned to swim and attend day camps – now there is so much more, martial arts, yoga and wellness programs, aquatic certification training, day camp leadership, and music programs. The list will again be endless after the pandemic is controlled. We hope our community will celebrate the many years of service, the width and depth of our programming, and look forward to the future, to when we reimagine our offerings post-pandemic and welcome back our community for generations to come.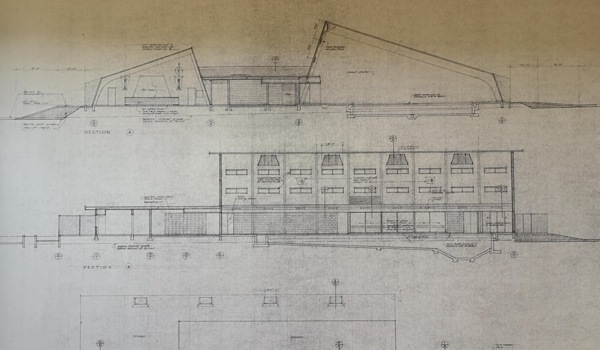 Photo Credit: Saanich Archives (GHRC interior design plans, Dec 1969)