Are you Naturally Intelligent?
We want to work with you on improving your knowledge of nature, parks and how to improve our environment.
Building Our Natural Intelligence
Every Saanich resident is actively enhancing our natural world by 2025.
We are all at different places in our learning curve when it comes to what we know about our natural world and how we interact with it. By building our Natural Intelligence, we will be more able to understand the changing natural world around us. When we interact with nature in a positive way, we can adapt our own actions to be more in tune with the natural world. Our actions as individuals and as a community will help determine our future.
Are you curious? Come and join us on our journey to learn, love and live with nature.
LEARNING – INTERPRETING THE NATURAL ENVIRONMENT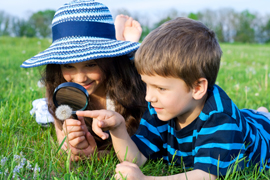 What does it look like? Actively learning about our natural environment through research, observations, and educational programs. Expanding our collective knowledge of local plants and animals and their roles within our diverse ecosystems. Increasing awareness of environmental issues and getting inspired to take action.
Nature walks/hikes
Viewing and identifying wildlife
Nature preschools
School-park partnerships
Demonstration gardens and areas
LOVING – INTERACTING WITH THE NATURAL ENVIRONMENT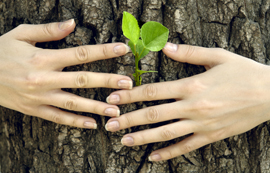 What does it look like? Becoming involved with projects, activities, and volunteer opportunities to enhance and protect our natural areas. Advocating for and participating in environmental restoration. Using our environmental knowledge to make positive changes in the community.
Creek restoration volunteers
Natural Area restoration volunteers
LIVING – INTEGRATING THE NATURAL ENVIRONMENT INTO OUR LIVES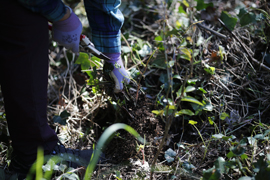 What does it look like? Continually strengthening our relationships with nature. Influencing others to learn more about our natural areas and to make environmentally sustainable lifestyle choices. Acting with a future orientation to ensure that our planet continues supporting us beyond today.
What's next for Saanich Parks?
Check back here to find out what we're doing next. Contact us if you or your group have an idea or want to get involved.
Here are some more possibilities for building our Natural Intelligence…
Natural or environmental art
Increased tree planting on public and private lands
Community challenges
Restoration pop-up events
Developing an Arboretum (tree garden)
Nature walk-in clinics
Environmental sculptures
Food forests and community gardens
Greening sports facilities
Adventure playgrounds
Gorge/Colquitz Watershed Special Management Area
Creating permeable surfaces (rain gardens, vegetated swaths) to regulate rainwater runoff
Solar powered washrooms or other infrastructure
Building more wood duck boxes
Displaying more interpretive signs about our natural areas
Creating an eco-centre for kids
Natural "play-scapes"
Promoting I-Naturalist, I-Bird, etc.
Step counts for park trails along with trail difficulty classifications
Interactive park focal points – exploring Aps

[PDF - 352 KB]