If you are like most people, you are likely very busy with many daily activities. You can easily lose track of how much time you have spent working; at home, at school or at the office. How much time was at a computer or other form of electronics? On average Canadians spend about 11 hours a day looking at screens and only 20 minutes a day outside.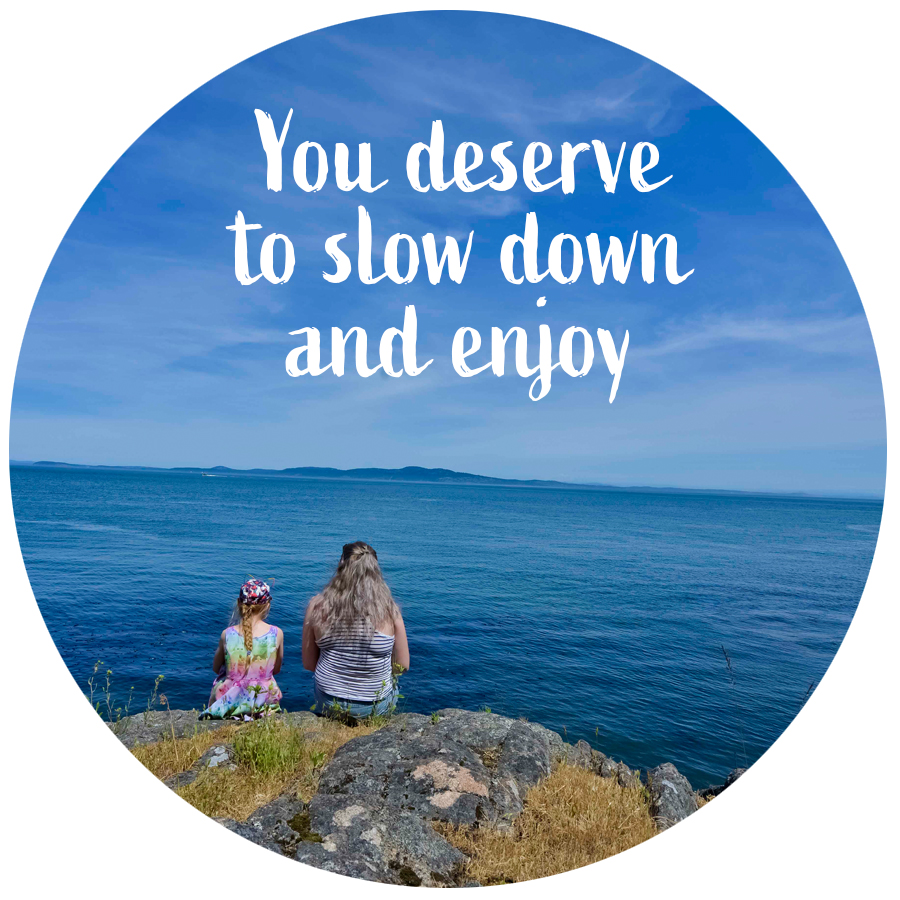 Want to rebalance those numbers?
Nature teaches you to find balance and provides harmony, it is true. When you allow yourself a break in nature, life slows down and in time you can learn to appreciate more of the things around you. Spending time in nature, can help you be amazed by even the smallest thing, a ladybug on a flower; a shape shifting cloud in the sky; sunlight dancing through the forest canopy. Nature can show – if you let it – that life in Saanich is exhilarating and beautiful.
Unplug and recharge in Nature

It is a great idea to unplug and unwind in nature once in a while. Being on our devices and in front of computer screens constantly can add to stressful lives. Unplugging can help you to be less stressed and recharge your brain. Learn more

Find Balance in Nature

Everything in Nature has found a way to balance. Life's very nature is determined through balance, and luckily, nature can help to bring your life back into balance, if you let it. Learn more
Breathe Deep in Nature

Focused breathing can relieve stress. Certain, breathing techniques can even slow the production of stress hormones. Slow relaxed breathing is encouraged in nature as it helps focus your mind. Learn more

Relax in Nature

When you indulge in your favorite outdoor activity, you can feel exhilarated, calm, relaxed, fortified, and restored. Learn more