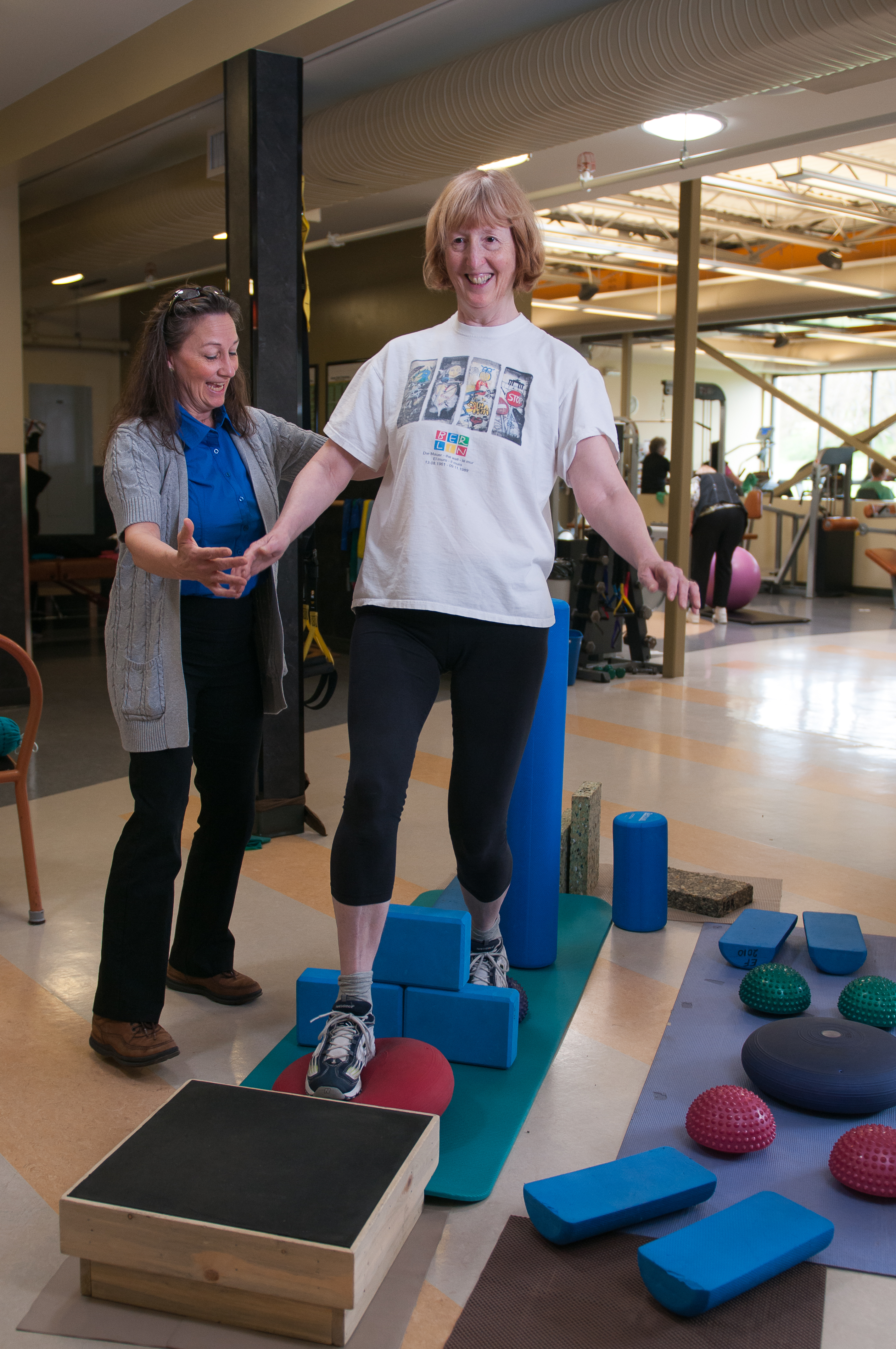 Are you facing a physical challenge, recovering from an injury, period of inactivity or dealing with a chronic condition? Our practicing kinesiologists will customize an exercise program for you.
Saanich rehabilitation services are suitable for those with:
Back and joint pain
Chronic illnesses or conditions
Pre- and post-surgery
Motor vehicle accident
Work-related injuries
General chronic pain
Cedar Hill Recreation Centre
Kinesiologists Flo Bongiovanni-Russell, Willis Schneider, and Katie St. John of Everfitt Movement use fun and motivating sessions to guide their clients towards:
A healthy and functional lifestyle
Reaching personal goals
Developing confidence
Improving mind-body connection
For more information or to book your initial appointment,
call 778-679-7134.
Monday – Friday 8:00 a.m. – 4:30 p.m.
Fees:
Individual Sessions:
30 minute private session: $60 (+gst)
60 minute private session: $90 (+gst)
Group Sessions:
75 minute group session: $15 per client (+gst)

maximum of 4 participants
Gordon Head Recreation Centre
These services are unavailable at this time. We apologize for any inconvenience.
Saanich Commonwealth Place
Our team customizes exercise programs targeting clients needs and goals. Realfit Kinesiologists provide services in our weight room or pool or a combination of both. Before registering for our group programs, remember to first get a health assessment.
For more information or to book your initial appointment call 250-686-0762 or email Keira@realfit.ca