Sunday, July 10, 2022
Event activities and displays from 11:00 am - 3:00 pm
Strawberries and Ice Cream: 1:00 - 3:00 pm
Beaver Lake Park
Free Admission
Strawberries & Ice Cream tickets are $1 per serving and they are only served between 1:00 - 3:00 pm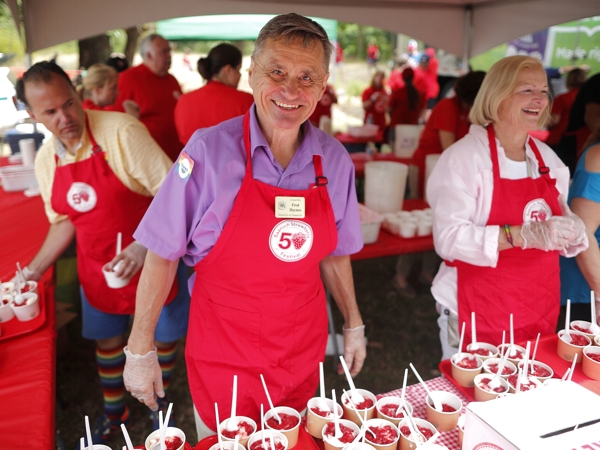 From its start as a celebration of Saanich's agricultural roots, the Strawberry Festival has blossomed into a grand event for all ages. Enjoy a wide variety of family activities, including information displays, face-painting, program demonstrations, arts and craft stations and bouncy castles.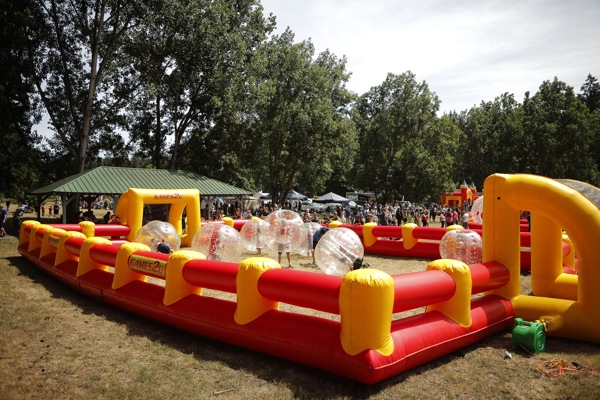 Bring a blanket and enjoy a day at the beach while a variety of performers entertain on the main stage. Of course, the afternoon wouldn't be complete without the traditional serving of strawberries and ice cream from 1:00 - 3:00 pm for only $1!
Strawberries and Ice Cream
Strawberries and ice cream only served from 1:00 - 3:00 pm
Tickets for the strawberries and ice cream go on sale starting at 11:00 am and we typically sell out of tickets by 2:30 pm.
Don't miss out and purchase tickets earlier in the day.
Please note that tickets are now $1 per serving.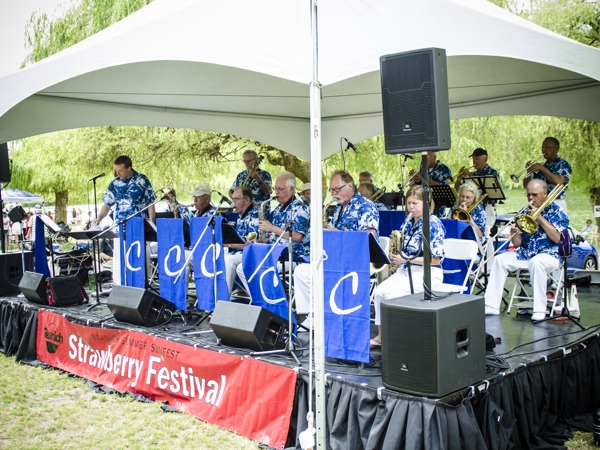 Stage Schedule
11:00 am - 12:00 pm Freeze Frame
12:15 - 1:30 pm The Sutcliffes
1:45 - 3:00 pm Commodores Big Band
Media Sponsors

Volunteer with Saanich Parks, Recreation & Community Services