Main Floor Window
Shawnda Wilson, Mouffette Arts: Jacanda Bird Exhibition
Main Floor Gallery & Reception
Carol Thibault, CTee Collage Designs
Second Floor Gallery & Administration
Kathleen Schmalz
About the Artists


Shawnda Wilson, Mouffette Arts
Shawnda is a mixed media visual artist, award-winning poet, and writer of short fiction. Originally from Montreal, she has travelled widely,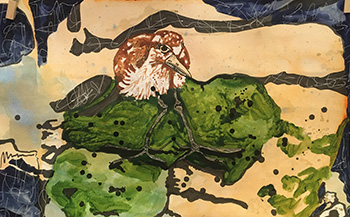 and currently resides in Victoria. These pieces are from her 2020 Jacana Bird Exhibition held at the Nanaimo Museum in 2020. The exhibition was inspired by a poem she wrote, called When Charles Speaks. The poem is set in New Orleans and is influenced by the music of Charles Mingus.
Website
Instagram

Carol Thibault, CTee Collage Designs
My latest venture of "collage" is salvaging unwanted canvas prints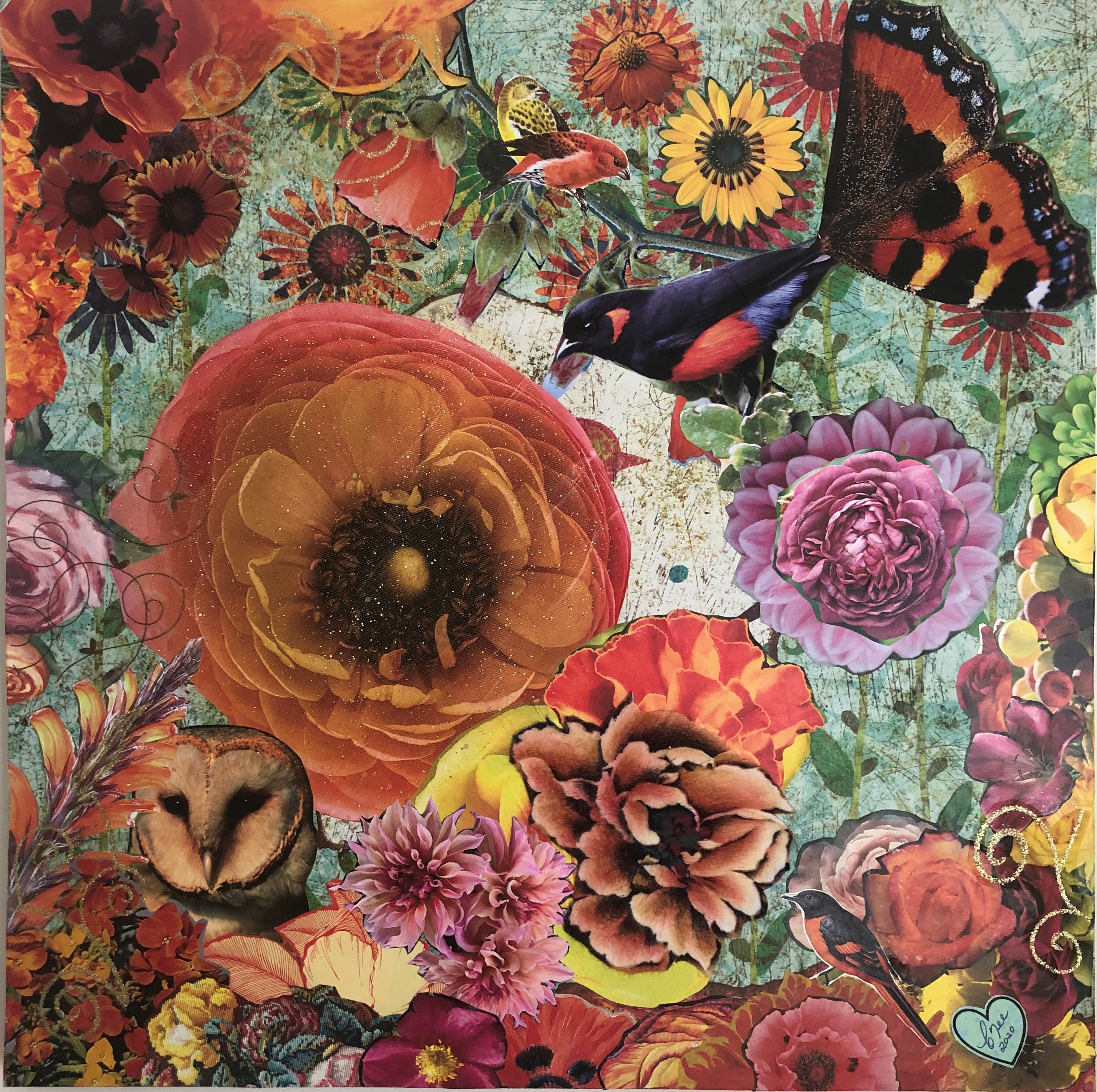 and original artwork from thrift stores, flea markets and garage sales so that
I can bring them back to life
in a whimsical and uplifting way. I am inspired by nature's bounty of birds, bees butterflies, flowers
and trees.

Kathleen Schmalz
Kathleen Schmalz has been an artist for over 40 years, working in oil, acrylic, mixed media and abstract photography.
Her work focuses on the natural and built environment.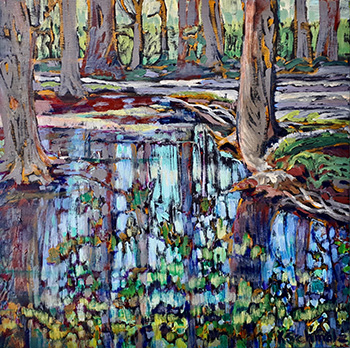 She holds a Doctorate in Visual Arts from Charles Sturt University in Australia and is a Sessional Instructor in Art Education at the University
of Victoria. Her work can be found at South Shore Gallery in Sooke, at the Art Rental and Sales at the Art Gallery
of Greater Victoria, currently at the Broken Paddle Coffee House in Metchosin, and online this year for the Sooke Fine Arts Show and in the TD Artist Guide.
Website