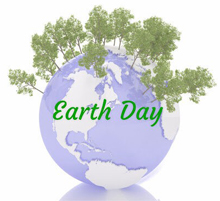 **REGISTRATION NOW CLOSED**
Help celebrate Earth Day with our free tree give away!
Trees are available with a limit of one per District of Saanich household. Register now for the trees being ready September 22, 2021, on National Tree Day.
Six native species in 5 to 7 gallon pots will be available on a first come, first signed up basis:
Garry Oak
Western Red Cedar
Douglas Fir
Big Leaf Maple
Vine Maple
Pacific Crabapple
**REGISTRATION NOW CLOSED** Email us1 at parks@saanich.ca and include the words EARTH DAY in your subject line to register. We require your name, telephone number, email address and mailing address, along with the species you would like when registering. You can also call us to register at 250-475-5522.
Did you know we also offer a boulevard tree partnership planting program? Check out more information as well as helpful hints on selecting the right tree for your property [PDF - 7 MB].
Helpful information:
We have 25 trees per species, for a total of 150 trees available.
Limit one tree per household.
Open to residents of the District of Saanich.
Tree to be planted on private property. Make sure you use best management practices. Help our urban forest grow by keeping your tree healthy!
Sign up now, for tree distribution September 22, 2021 (National Tree Day).
Reminders will be made to registered households early September for pick up.
Pick up will be at Glanford Park [PDF - 138 KB] (similar to our 2020 event!).
Staff will be on hand at the tree distribution day to provide tree planting and after care information.
Trees do not qualify as a replacement tree under a Tree Cutting Permit.
Learn more about each tree species.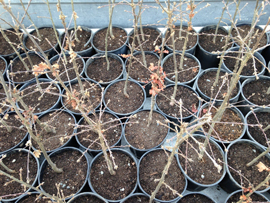 1 This collection of personal information is authorized under the Local Government Act, Community Charter and Section 26(c) of the Freedom of Information and Protection of Privacy Act. The information will be used for administrative purposes related to this tree give away. Questions can be directed to the District's Privacy Officer at: 770 Vernon Avenue, Victoria BC, V8X 2W7, t. 250-475-1775, e. foi@saanich.ca