Join Stephanie Ann Warner for an illustrated talk on the soap opera adventures of Freeman Hopkins, from pre-war ranching in Clayoquot Sound to getting - then losing - a Saanich Soldiers Settlement home. Stephanie is guest curator of "Vargas Island Ranchers at Home and at War", a current exhibit at the Tofino Clayoquot Heritage Museum.
For several years, Stephanie has been researching the history of the early 1900s Vargas Island settlement and will use family photos, land records, archives documents, and Hopkins' own letters to bring this fascinating and at times exasperating story to life!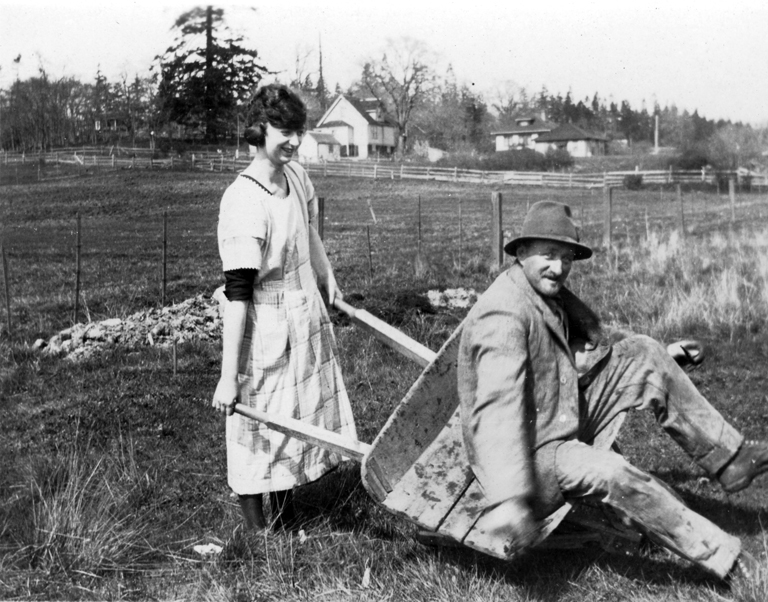 Photo: Freeman and Stella Hopkins, Oak Street Saanich, 1920. Harold Monks collection, (courtesy of Stephanie Ann Warner).