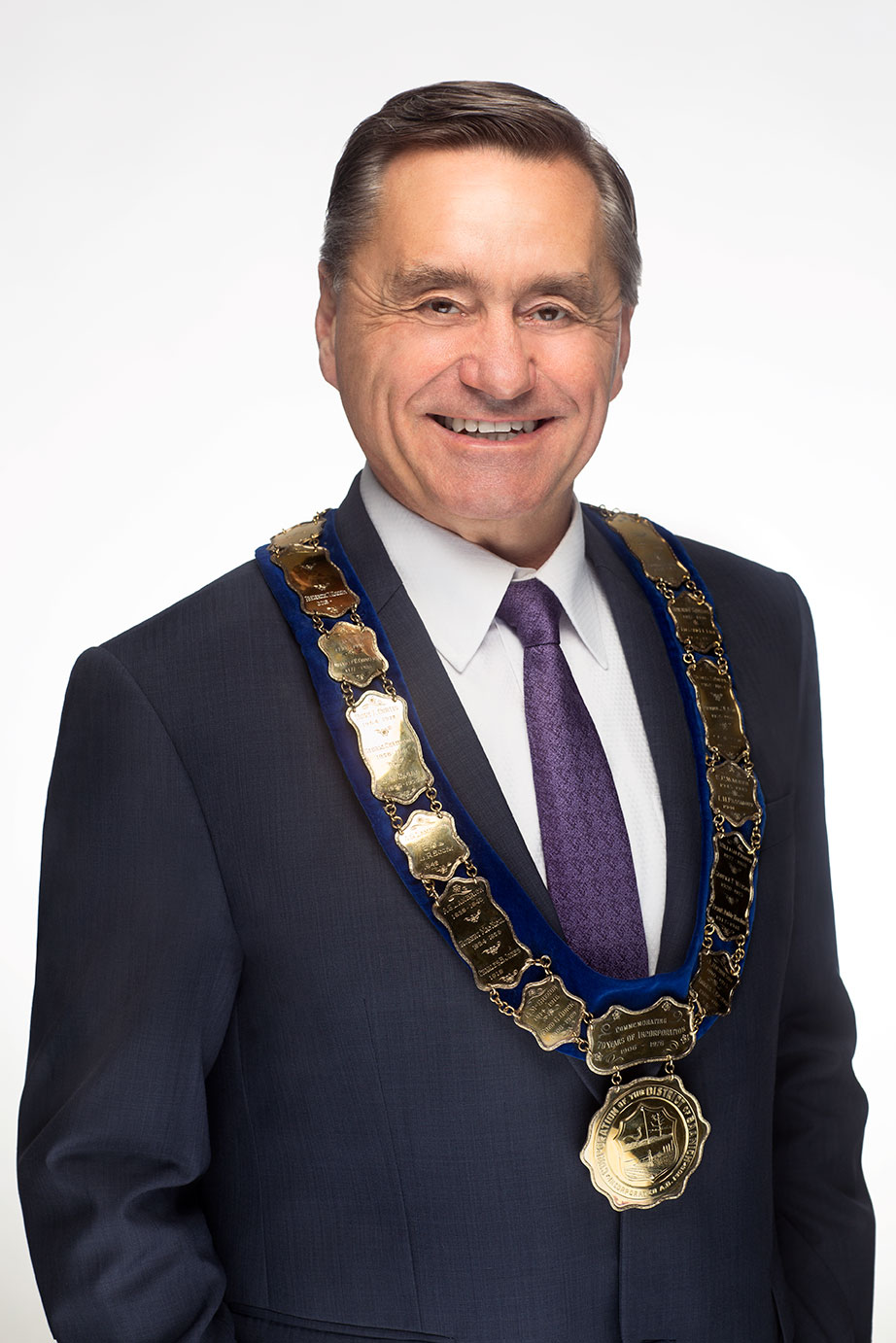 Elected to Mayor 2018
Phone: 250-818-6368
Email: mayor@saanich.ca

Personal summary
Hubby to Cathy with whom I have three sons. Community volunteer, professional publisher, entrepreneur, educator, Ph.D. in medical research, curious mind, Commonwealth Scholar, 8th Dan Aikido instructor, dog owner, an avid walker and e-bike enthusiast.
Career experience
Publisher of business networking tools
Business and economic development consultant
Post-Doctoral medical research
University instructor
High school teacher
Saanich Council appointments
Member, Finance and Strategic Priorities Committee
Panellist, Parcel Tax Roll Review Panel
Chair, Police Board
Public Safety & Emergency Planning Committee
Capital Regional District appointments
Capital Region Housing Corporation
Capital Regional Hospital District Board
Core Area Liquid Waste Management Committee
Planning & Protective Services Committee
Transportation Committee
Provincial appointments
Victoria Regional Transit Commission
Previous appointments
Chair, Planning, Transportation & Economic Development 2014-16
Vice Chair, Regional Housing Trust Fund Commission 2014-16
Member, Finance, Audit & Personnel Committee 2014-17
Liaison, Peninsula & Area Agricultural Commission
Te'Mexw Treaty Advisory Committee
Regional Water Commission
University of Victoria - Municipal Group
South Island Prosperity Project, Funding Partners
Education
Commonwealth Scholarship, UK
Ph.D., Medical Research
M.Sc., Human Kinetics
B.Ed., Biology
Teaching Certificate
Art of Approvals, Urban Development Initiative – Capital Region
Community and volunteers services
Since 2002, volunteered to address environmental protection, housing, jobs, community building, local food & mental wellness.
Director, Peninsula Stream Society
Director, Prospect Lake Preservation Society
Chair, Saanich Community Association Network
Vice Chair, Connections Place Society
Chair, Saanich Legacy Foundation
Chair, Prospect Lake District Community Association
Convener, Local Food & Country Market PLDCA
Vice Chair, Smart South Island Partnerships
Chair, Board Selection Committee, South Island Prosperity Project
Director, Prospect Lake Water Users Community
Member, UVic Community Association Liaison Committee
Member, Victoria Life Sciences Community
Volunteer, CR-FAIR
Fred Talks Charity Fundraiser.
Instrumental in ensuring our regional sewage treatment was upgraded to tertiary level.
Memberships
Life Sciences In Victoria
Moose Hide Campaign
Canadian Health Food Association