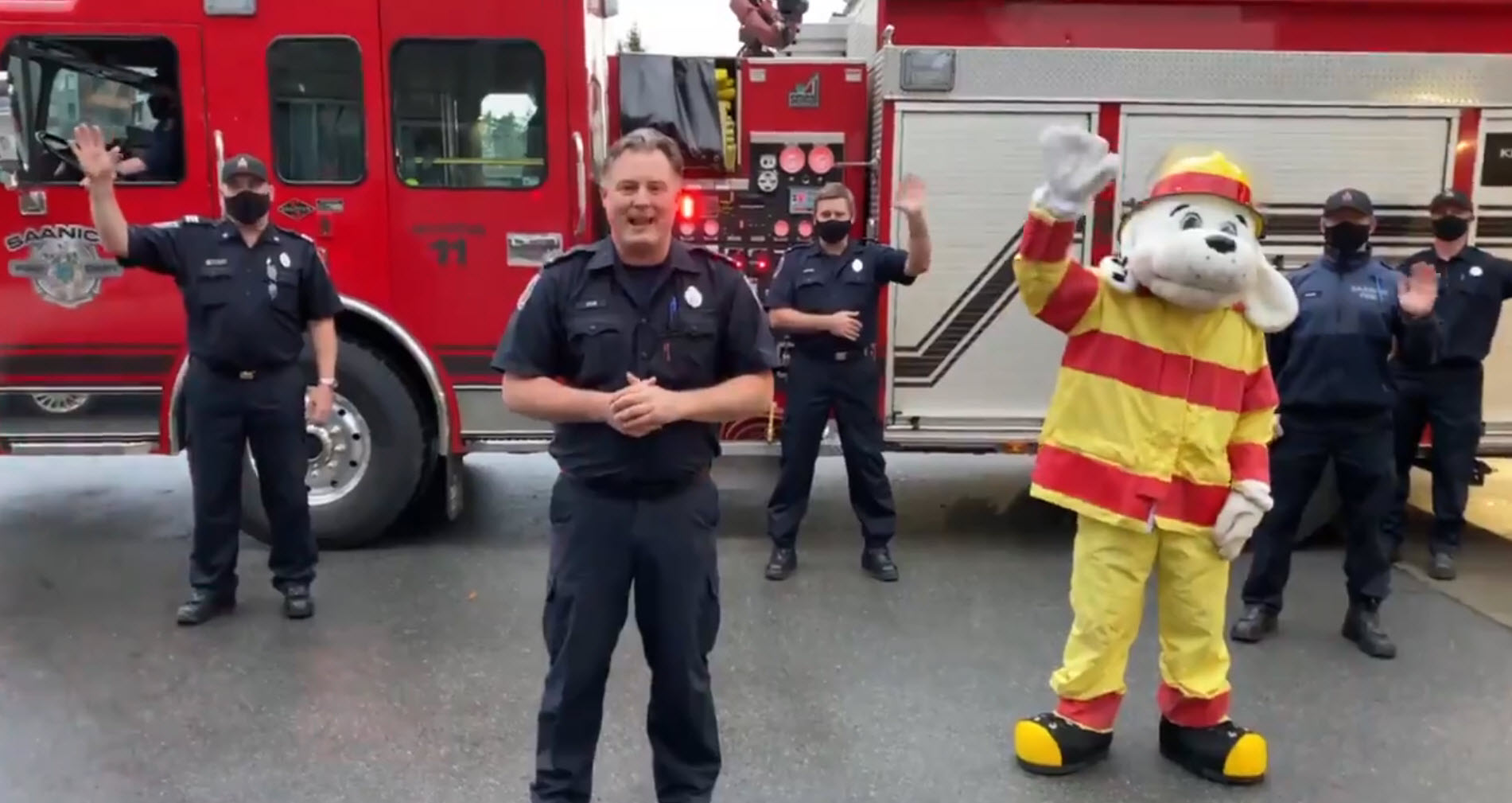 Are you a Saanich resident looking for a way to celebrate birthdays, special milestones and retirements during these times of social distancing?
Saanich Fire Fighters are sending 15-30 second video messages to celebrate birthdays for children ages 4-10, milestone birthdays ages 50 or 100, and retirements. Lights, sirens and Sparky the fire dog will brighten the day and bring smiles to the faces of your family and community.
Send your request to fireprevention@saanich.ca and include your name, the special event, and who you are celebrating. Make sure to give us 3 business days to allow for production of your video message.