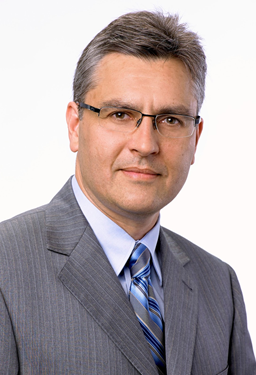 Elected 2014
Phone: 250-475-1775 ext. 5510
Email: mayor@saanich.ca
Personal summary
Born in the United Kingdom and immigrated to Canada when he was very young. After living in White Rock for several years, the family moved to Kamloops before finally settling in Victoria in 1982.
Enjoyed gaining valuable work experience in Austin, Texas before resettling in Saanich choosing the Falaise neighbourhood.
Career experience
Engineer, Motorola/ Metrowerks Corporation
Engineer, Apple, Inc.
Saanich appointments (current):
Chair, Saanich Police Board
Ex-Officio, SBP HR Committee, SPB Governance and Strategic Planning Committee and SPB Finance Committee
Saanich Council appointments:
Ex-Officio on all Saanich Council Committees
Capital Regional District appointments (current):
Director, CRD Board and Core Area Liquid Waste Management Committee
Director, Environmental Services Committee
Director, Transportation Committee
Director, Integrated Resource Management Advisory Committee
Member, Victoria Regional Transit Commission
Previous appointments
Chair, BiPed Committee
Chair, Governance Task Force Committee
Community and volunteers services
Director, Falaise Community Association
Director, Sewage Treatment Action Group
Credentials/education
Attended Margaret Jenkins Elementary and Oak Bay High School
Earned a B.Sc. in Computer Science from University of Victoria
Completed several university co-op work terms at BC Systems in Victoria, Bell Northern Research in Ottawa and BC Hydro in both Port Kells and Surrey