The Cordova Bay Local Area Plan update got underway in November 2017 and is anticipated to be completed in spring 2019. The Local Area Plan will guide growth and future development in the local area and the Cordova Bay Village for the next 20 to 30 years.
Community Visioning Open House April 28 and May 2!
Come to one of two open houses to share with us what you love about your community, your vision for the future, as well as key issues, priorities, and opportunities. Input from these initial open houses and other engagement opportunities is important. Your input is essential!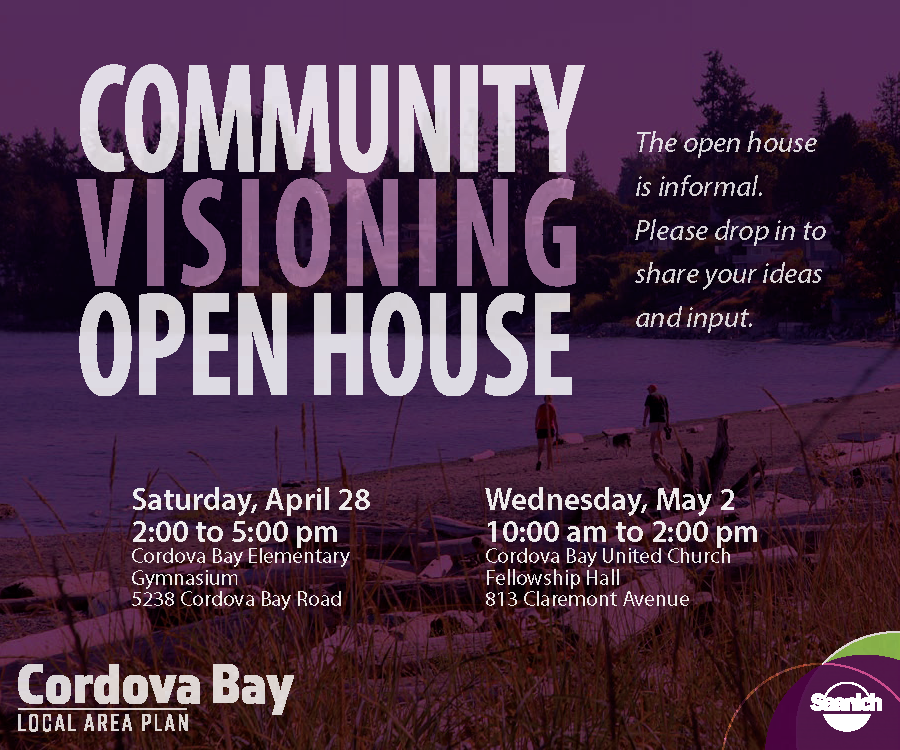 Second Speaker Series Event
Speaker Series # 2, titled Our Community in a Changing Climate , is scheduled for May 7th. Come out for a free public lecture featuring three notable speakers.